What You Should Know About Your Apartment Fitness Center In Westfield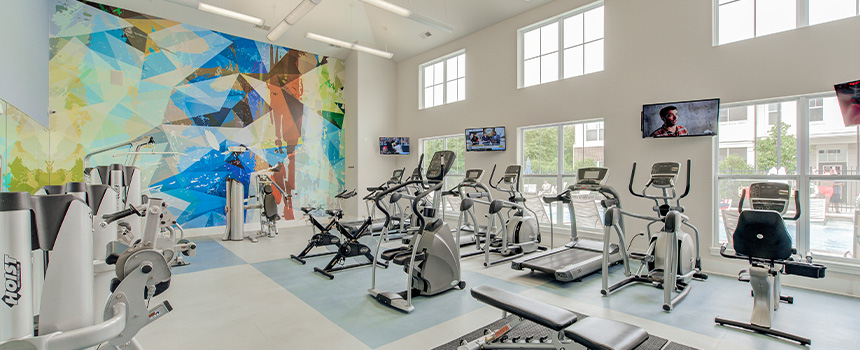 It's no secret why an abundance of apartment communities have a fitness center among their many amenities: people want them! If you use your apartment fitness center properly, it will help you enjoy a more physically fit way of life and elevate your experience at the property. The initial step in enjoying your Westfield apartment fitness center is to understand what you should expect -- and what's expected from you.
Attain Your Fitness Goals in Your Westfield Apartment Fitness Center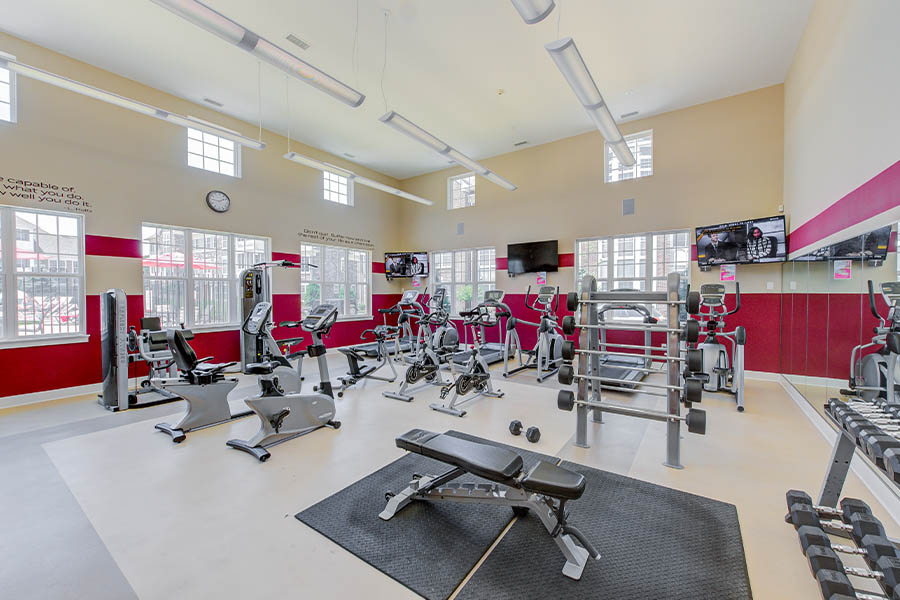 You already understand that you need to work out, but you probably don't have space for weight benches, treadmills or other equipment in your apartment. You might become a member at a nearby gym, but that requires extra time and money. An on-site apartment fitness center in Westfield can help you reach your goals of physical fitness because it's more convenient. The fitness center is just a short walk away, and you aren't required to pay membership fees. You're much more likely to put in the effort when you have a gym in close proximity. Some communities might even have special classes like spin or Zumba that are available at no cost to you.
Your Apartment Fitness Center Serves Residents First And Foremost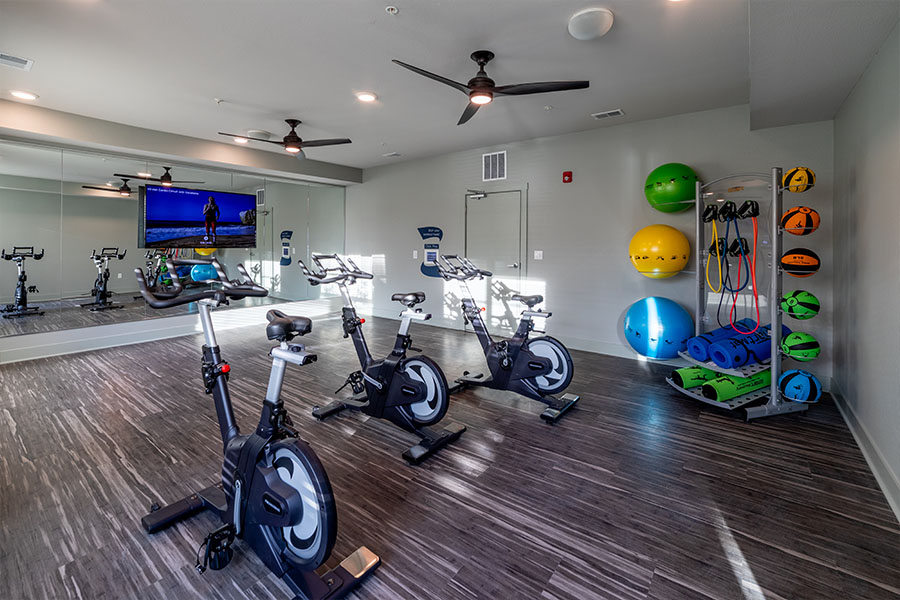 Another benefit of your Westfield apartment fitness center is that it's for tenants and not anyone else. This equates to a more peaceful environment and not as much waiting around for certain pieces of equipment. If you like to work out with a non-Resident, you may be given permission to bring a visitor. Of course, you need to abide by the guest policy so other occupants aren't waiting for long periods. And in the event your apartment fitness center forbids outsiders, you are still able to take a run around
the beautiful grounds of the property.
Your Apartment Fitness Center Has Rules To Keep Everyone Safe
Similar to any local health club, your apartment fitness center in Westfield has guidelines all users need to abide by. You usually will find these policies posted around the door, or perhaps you acquired the regulations as you were issued your key to the fitness center.
Familiarize yourself with the posted instructions before using the fitness center. They are intended to create an agreeable and safe atmosphere so all users can continue enjoying the dedicated exercise space. If you fail to abide by the code of conduct, property management can suspend your fitness center access.
Policies will differ between different communities, but they could include rules like these:
No eating or open containers.
Equipment should only be used as designed.
Do not let anyone borrow your key.
Proper Gym Etiquette Applies To Your Apartment Fitness Center Too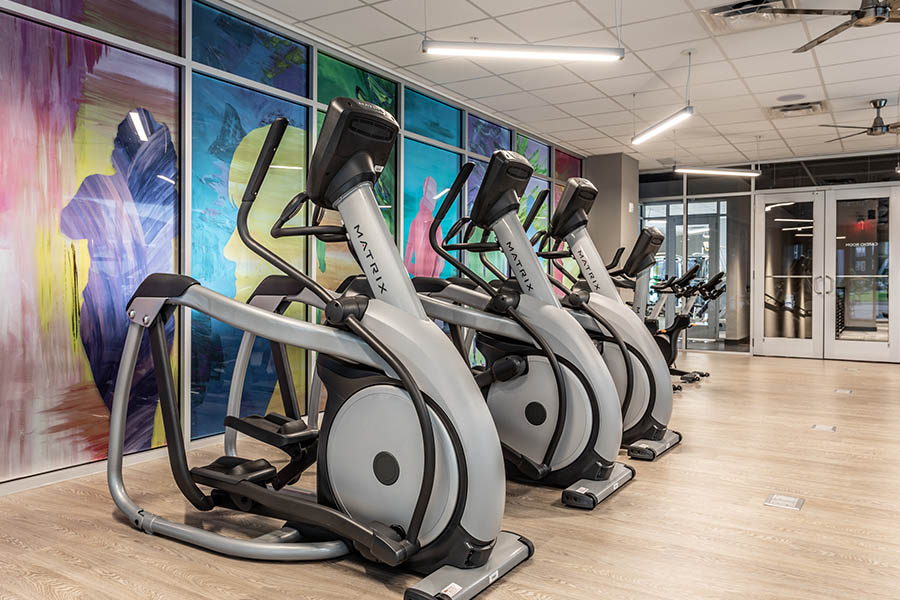 Your apartment fitness center has established rules, but there are some implied rules of conduct too. Like at any health club, you're expected to adhere to some basic etiquette when visiting the fitness center. By doing so you make everyone's exercise routine more agreeable, so keep these things in mind:
Limit your time on machines in the event the fitness center is full. Work out on a device for no more than 30 minutes so your neighbors are afforded an opportunity.
Get pumped up listening to music with headphones so that it doesn't disturb surrounding occupants. If your area has TVs, set the volume just loud enough for you to hear. Leave the room if you need to place or answer a call.
Wipe equipment off with disinfectant wipes or towels.
Return weights to racks and turn off ellipticals and other machines.
Discover Popular Apartment Amenities At Harmony Apartment Homes
It won't feel like home unless your place comes with amenities perfect for your lifestyle. Explore your next home with your favorite amenities at Harmony. Our team is pleased to provide assistance. Contact us at 317-795-0224 or arrange a tour to learn more.