Easy Small Apartment Laundry Solutions In Westfield

You're thrilled your new apartment has its own laundry hookups. No more being forced to wait on neighbors to be finished with the machines in the community laundry room or lugging bags of clothes over to a commercial laundry facility. But you've realized one slight concern. Your compact laundry closet has a limited amount of space for your detergent and other items. Would you like to know how to optimize your limited space? Check out these easy small apartment laundry solutions in Westfield.
Suggestions For Making the Most Of Your Small Apartment Laundry Closet in Westfield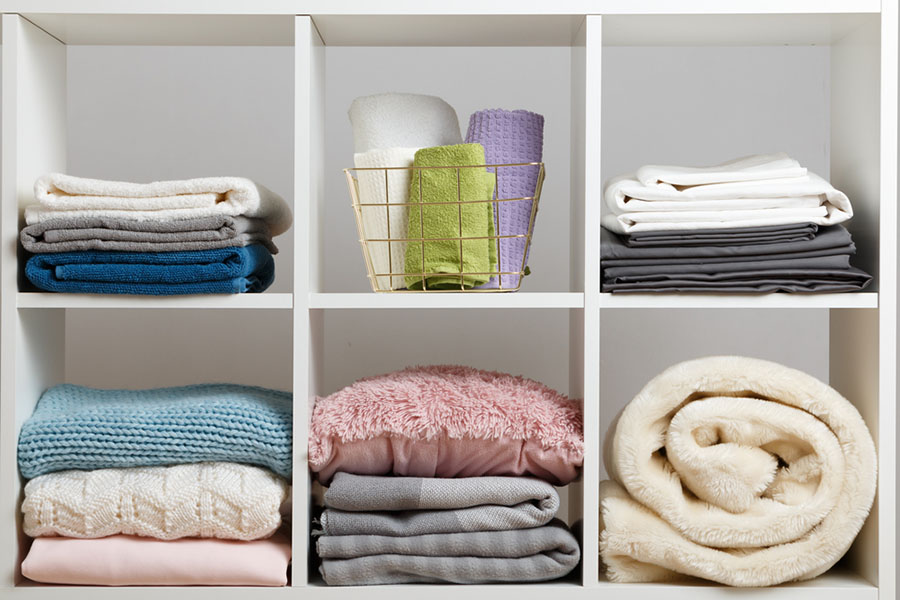 When figuring out your list of must-have amenities, a laundry room was near the top. But now that you've found one, you're worried about where to keep all your supplies. Even though the area may be tight, you are able to optimize it with the following recommendations:
Vertical shelving: In tight spaces, you might want to think vertically. A sensible upright shelving unit is usually a great option for a laundry closet or limited laundry room. Although they might be just five, maybe six inches wide, you'll enjoy plenty of space for your stain removers and detergents. You may even have some extra shelving capacity for general cleaning supplies.
Movable storage: You know that small amount of space you have close to your washer or dryer (or possibly in the middle of them)? You can find portable laundry storage carts intended precisely for those spots. Made approximately a few inches wide, these helpful small apartment laundry closet solutions in Westfield will squeeze in just about any location. And they're great for storing your detergent, dryer sheets, stain remover, and other supplies.
Door-mounted ironing board with iron rest: Remember the ironing board that's leaning next to the wall of your living room? There's a more suitable location for it. A door-attached holder is the right, space-conserving remedy. It's inexpensive, a breeze to install, and most come with a small space for your iron and spray. Grabbing your ironing board and prepping for a fun night out in your new area is simpler than ever.
Curtains: Does your little laundry spot not have a door? Some inexpensive curtains will do the trick to enclose the room when you're not using it. Because of a practically endless number of colors and designs, you'll be able to discover curtains that complement your decor. Use a spring-loaded bathroom rod to suspend them. And if you're doing laundry and need somewhere to hang clothes, what do you think you can use?
Baskets: Metal shelving is a customary part of laundry rooms. While useful, it also has a tendency to make your supplies spill when they're not situated exactly right. Instead of having a cluttered mess of tipped-over containers of detergent and stain remover, try baskets. They'll help you keep things organized, and they are visually appealing!
Find A Rental With A Laundry Room In Westfield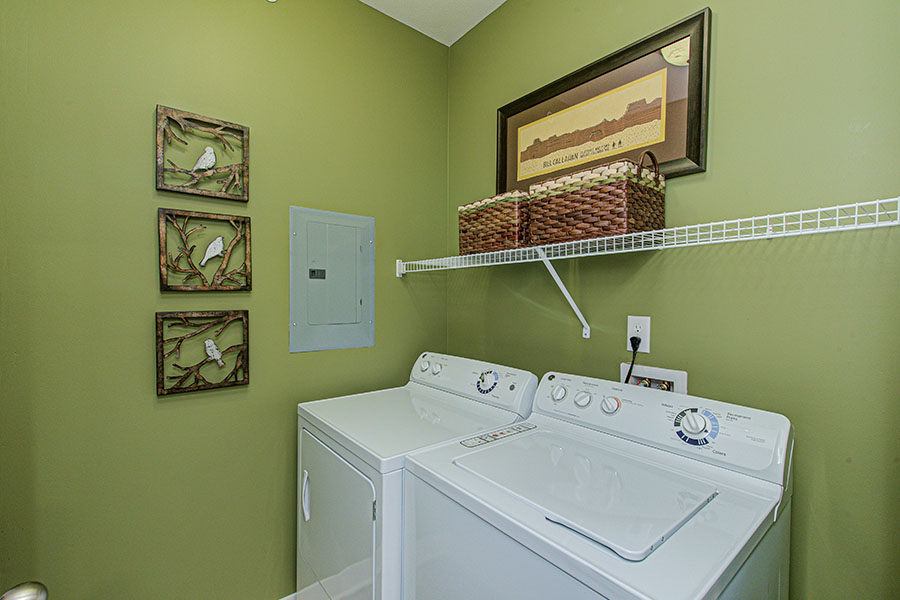 Now that you know how to optimize your laundry room, it's time to search for an apartment that features one! Harmony Apartment Homes boasts spacious apartments with the included laundry hookups you want. You'll also enjoy a selection of other amazing amenities in this sought-after community. Call 317-795-0224 to speak with a helpful team member or simply schedule a tour to start exploring.