Ways To Childproof Your Apartment In Westfield

You might have kids of your own or a newborn coming in the near future. On the other hand, you might enjoy hosting close friends and neighbors with youngsters. In any case, if you intend to have children in your Westfield apartment, you'll have to do a little childproofing to ensure everyone's safety. Here are a few ideas to childproof your apartment in Westfield.
Childproof Your Apartment In Westfield By Placing Dangerous Items Into Inaccessible Areas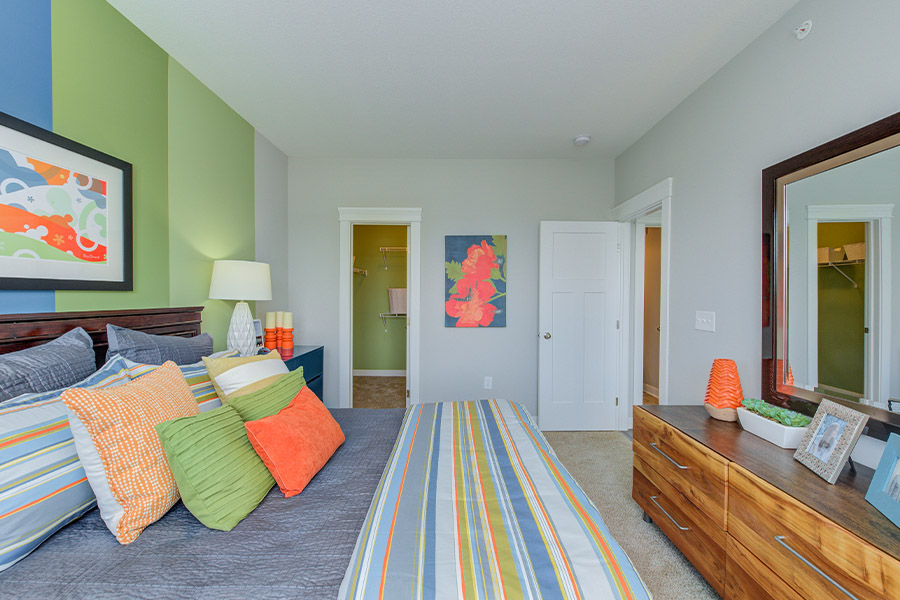 Little ones are curious and want to get their hands on all types of things. The starting point to childproofing an apartment in Westfield is to position potentially hazardous or breakable things into areas that can't be reached. Walk around your apartment seeking out things a child shouldn't have access to and find a new home for all of them. That includes
Sharp objects.
Toxic chemicals.
Chains or cords on blinds and other things that pose a strangulation risk.
Easily broken items.
Vital credentials or paperwork.
Spillable objects.
Things that could be deemed good to eat but aren't, like medication or pet food and water.
Heavy items a child may try to climb and pull down.
Writing utensils.
Utilize Locking Devices To Stop Toddlers From Opening Cabinets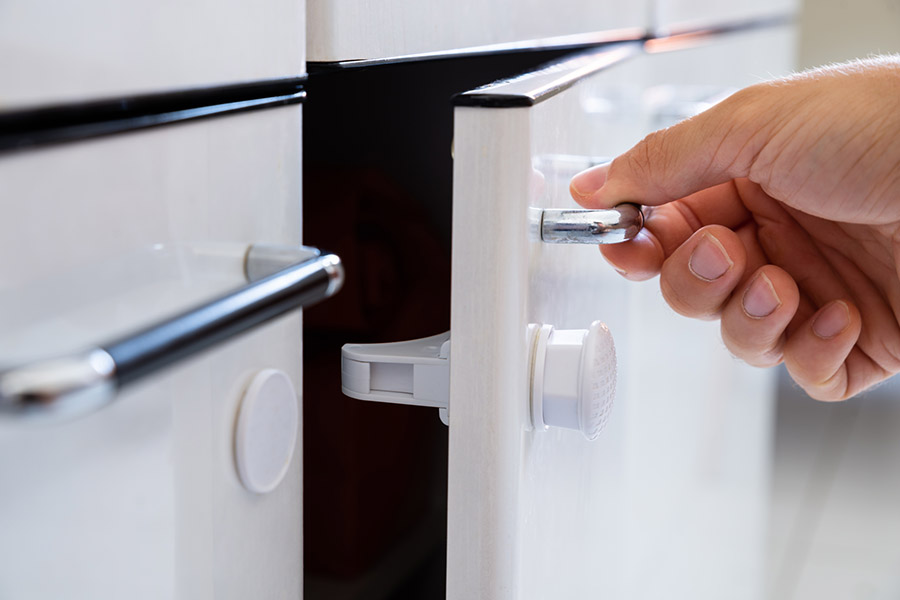 Even in
roomy apartments
, you're not likely to have enough elevated shelving to keep things. You can guard young ones and your possessions by putting them in secured cabinets. You'll discover numerous types of child safety locks available for purchase. Some connect to the cabinet handles, while others make doors too difficult to unlock for little ones with poor hand coordination. And when the tot in your apartment often goes for the refrigerator or commode, consider locking devices for those too.
Use Baby Gates To Prevent Your Youngest Guests From Wandering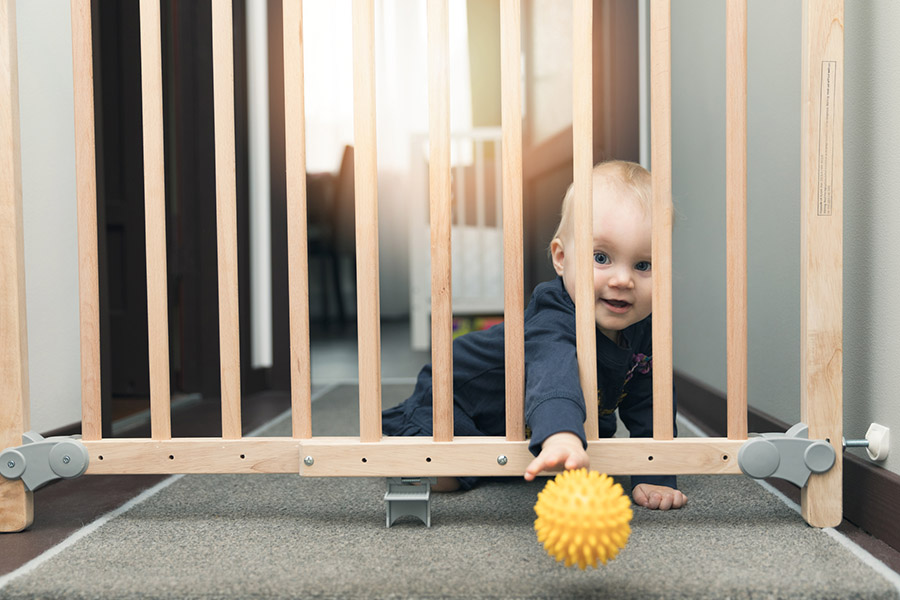 The second they gain mobility, little ones try to wander about. When trying to keep them within sight and clear of dangerous spaces like kitchens and bathrooms, utilize a pack 'n' play or indoor gates to contain them. A portable playpen will have ample room for an infant and an assortment of playthings to keep them entertained while you're fixing lunch or attempting to work. Foldable playards store effortlessly when they're not being used.
For inquisitive toddlers, safety gates will confine them to a defined space. Many baby gates use tension so you aren't required to drill holes in surrounding walls. If you do need to break out your power tools for a baby gate, plan to address the holes prior to vacating the premises.
Keep Kids Out Of Danger With Childproof Entrance Locks
Kids sprout up quickly, and then all of a sudden, they're of a height to grasp the knob on the front door and escape. To stop your wannabe fugitives, invariably keep your chain attached when you have kids about. If you don't have a chain or you frequently neglect to lock it, try a cover for the door knob that makes it difficult for little hands to grab and turn the knob. If you have sliding patio doors, try an adhesive sliding door flip lock. These bond to the immobile section of the door and prevent bigger kids from pushing the door open after you flip up the lock.
Prevent Accidents With A Balcony Protector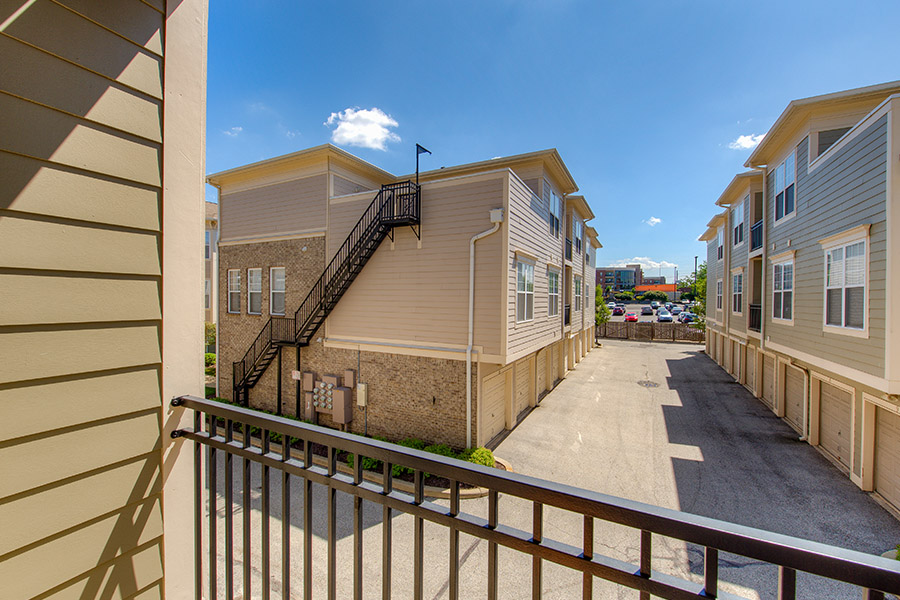 If you allow kids to come out on your balcony, a mesh balcony guard is mandatory. These resemble nets and fasten to your balcony to prevent objects from falling through openings. You could also opt for a a non-transparent option that does double duty in providing privacy during times when you don't have youngsters about.
Create A Welcoming Spot For Family And Friends At Harmony Apartment Homes
Residents and their guests of various age levels love living and hanging out at Harmony. If you'd like to understand what makes our luxury apartments and community features so sought-after, request a tour or dial 317-795-0224 to converse with one of our leasing representatives.