How To Find Pet-Friendly Apartments in Westfield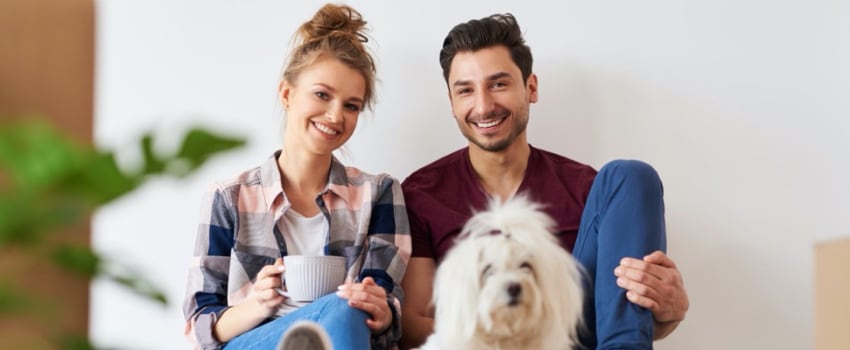 If you have a four-legged friend or are thinking about getting one in a couple of months, you'll want to rent a pet-friendly apartment in Westfield. Unfortunately, "pet-friendly" can seem a bit fuzzy. However, the "pet-friendly" term is vaguely defined. Some pet-friendly communities might really mean that you can have a dog or cat, but place restrictions on breed or size. Some other Westfield apartment complexes might even have additional accommodations for your dog such as dedicated parks for your dog to play or complimentary waste disposal bags.
With such dramatic differences in pet-friendly apartments in Westfield, how do you find the one that is perfect for your needs?
Start Off By Reviewing The Complex's Pet Policy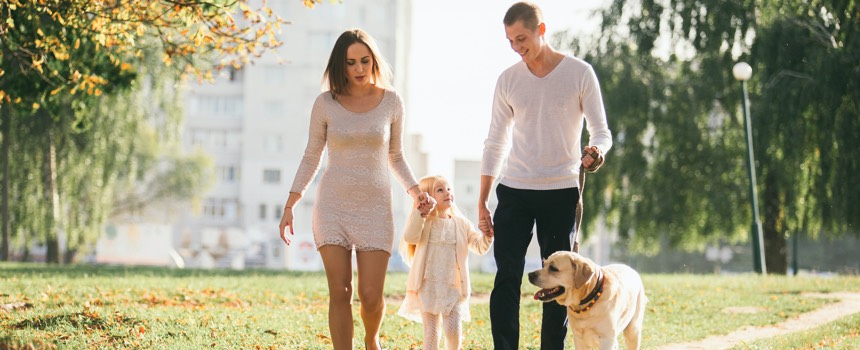 A complex is only as welcoming to pets as its pet policy. The policy outlines the guidelines you must follow concerning pet ownership. Some policies are open-ended and allow you to own any pet you'd like. Some have restrictions on dog breeds. Others might place limits on how many pets you're allowed, as well as how much they weigh. And then some pet policies prohibit dogs entirely and only permit housebound cats or small caged animals.
Few apartments limit the types of cat breeds permitted. A policy that places restrictions on just how many pets are allowed in a single apartment is more common. There also might be additional charges connected to your pets, such as more expensive monthly rent or costs for cleaning when you move out, or a non-returnable pet deposit you have to pay at move-in.
An elaborate pet policy doesn't automatically mean that the property isn't friendly to animals—just as long as you fit within the parameters. However, if you own an animal like an American Staffordshire Terrier or a Great Dane, or are caring for a whole lot of newborn kittens, you should definitely check out the pet policy before you get invested in the property.
Check The Available Pet Amenities On Your Apartment Tour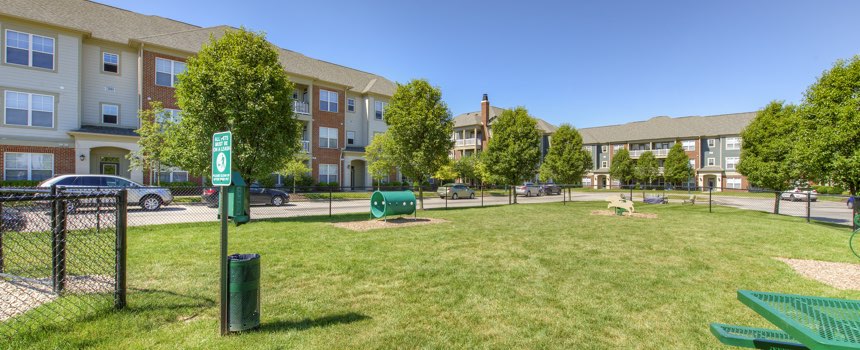 Just like you'd view the gym on your apartment tour, be sure to check out the amenities for pets. Dedicated areas for your dog to play give your pooch the room to get out some energy and make new friends. Frequent walking stations with disposal bags, garbage cans, and water bowls help maintain the community. Some complexes even have organized pet playdates or grooming discounts for their four-legged residents!
Even though these accommodations for pets seem perfect on paper, the test of their friendliness to pets is just how carefully they are cared for. If the dog park is covered with weeds and brambles, then it's basically unusable. Complexes that welcome pets make sure that dog poop bags are always available and that the cans aren't overflowing. Basically, when you schedule your tour of the community in Westfield, be sure to notice whether the accommodations for pets have the same care as the accommodations for the human residents.
Take A Look At Reviews To See Pet-Friendly Intangibles
If you can't decide whether an apartment is a good place for a pet or not, make sure to explore the reviews on the Westfield apartment complex. Many people who live in apartments see their dogs or cats as part of their family and have no problem sharing stories about their experiences. You might find out that maintenance brings doggie treats to hand out when entering your apartment for a service call. Or that the front office hosts a pet adoption day with the local humane society. You probably are safe to put those in the pet-friendly category.
These reviews will also tell you of the properties that won't refund deposits at move-out because of pet cleaning, or the ones who demand an inordinate amount of monthly fees for pets. Just try not to let one unflattering opinion change your mind, but if you notice a whole mob of angry dog or cat owners, then you might consider looking at another community.
Harmony Apartment Homes Would Be A Great New Place In Westfield For Both You And Your Pet
When you're looking for a pet-friendly apartment in Westfield, make sure you consider Harmony Apartment Homes. We're glad to show you the perfect place where you and your cat or dog can call home. Give us a call at 317-795-0224 or click the schedule a tour button. We also offer virtual tours available! If youare not able to come in for a visit, take a look at our detailed virtual tours.