How To Reduce Noise In Your Apartment In Westfield

Developing connections with neighbors is a wonderful way to ensure you enjoy a warmer sense of community at your apartment community. One of the ways you can accomplish this is by being considerate and limiting the amount of noise issuing from your place. Here are some simple recommendations on how to reduce noise in your apartment in Westfield and a couple thoughts for dealing with a disruptive neighbor.
Area Rugs Are Worthy Apartment Noise Reduction Solutions In Westfield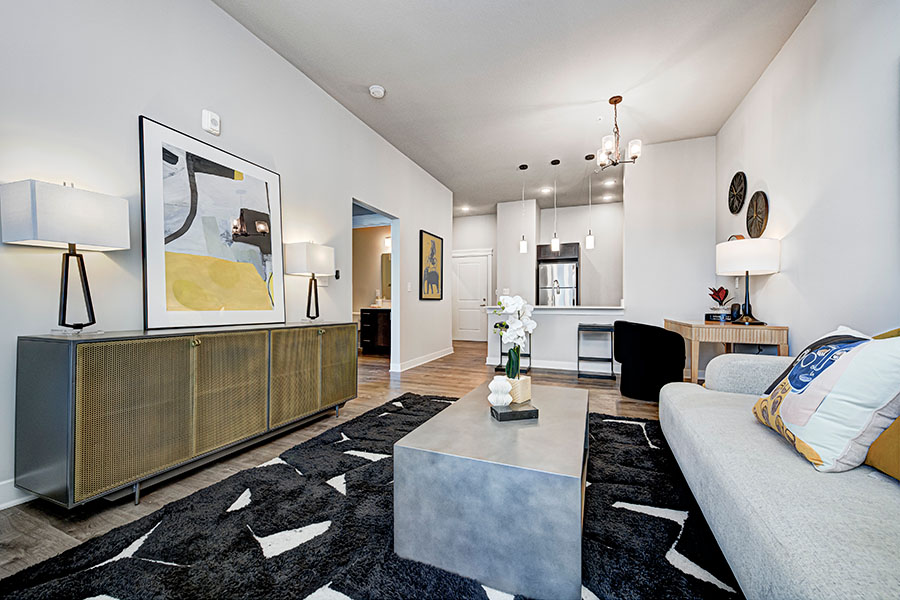 Even though it's understandable that you might focus on the sound penetrating through your walls, it's a good idea to consider the floor first. High heels or hard-sole shoes on top of laminate, hardwood, or other surfaces is often very loud. Show some courtesy and dampen those thunderous footfalls with an area rug. You could employ a separate pad underneath and lower noise to a greater degree. Rugs are excellent apartment noise reduction solutions in Westfield, and they are available in numerous shapes, sizes, and colors to accommodate your specific floor plan and interior design.
Wall Art Is An Appealing Way To Reduce Noise At Your Apartment In Westfield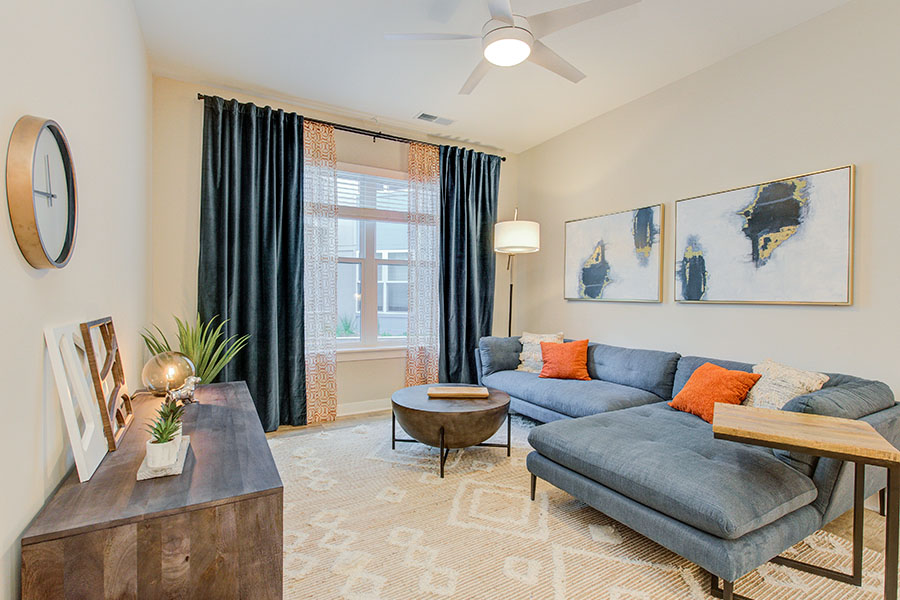 Your artistic inclination and decorator's touch can actually help you lessen noise at your apartment in Westfield. The oversized canvas painting you love is perfect for a shared wall as it will help reduce sound both exiting and entering your apartment. Some other suggestions you might think over include decorative fabrics and foam panels. Get imaginative and enjoy the added advantage of noise reduction.
In addition, acoustic panels are a wise choice and ideal for areas like laundry rooms where you're not as focused on looks. Your laundry appliances will make a lot of noise. These acoustic tiles will help reduce it.
Think About The Impact Of Your TV And Stereo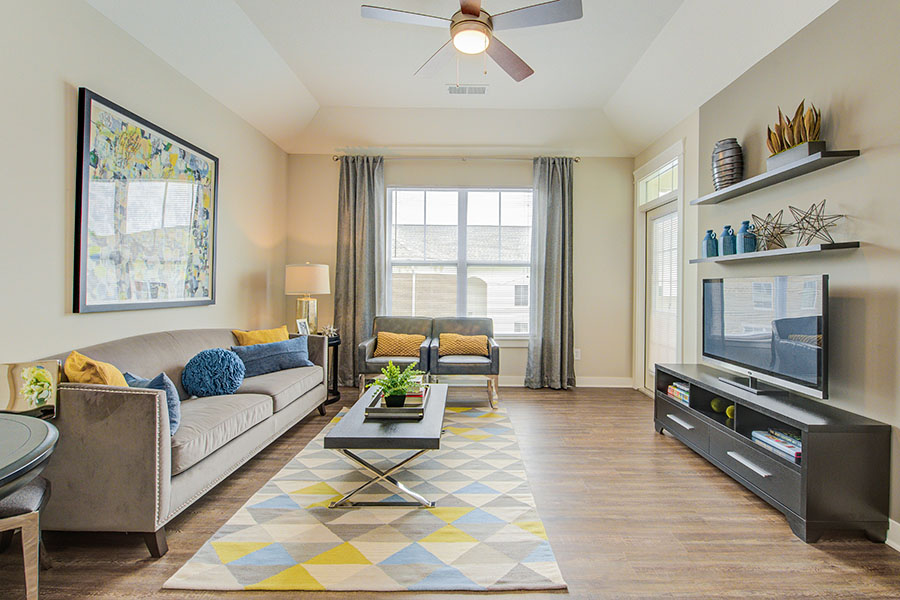 You love the rich, sharp sounds issuing from your stereo system, but the people next door may not be as pleased. Be mindful of where the audio is aimed. If feasible, stay away from positioning speakers toward the floor or at a wall shared with neighbors. Of course, keeping the audio at a reasonable level after hours isn't a bad idea either. If you're longing for some high-volume music or a in-person performance, investigate some of the great recreational options in your region instead.
Suggestions For Handling A Noisy Neighbor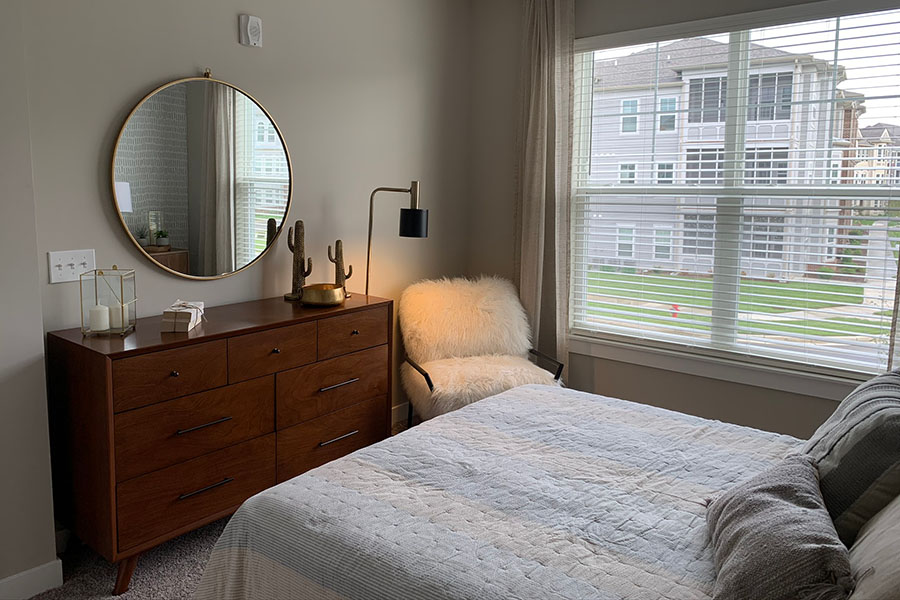 You now have suggestions on how to reduce noise in your apartment in Westfield, but what can you do concerning a noisy neighbor? Here are some simple tricks to help minimize the noise entering your apartment.
Inspect your windows and doors.These entry points also function as locations for sound to leak in. Check the weather proofing and look for obvious gaps. If it ought to be addressed, talk with your maintenance team or see if you can repair it yourself. Employ thicker drapery on windows and a door stopper under your main entry to help lessen external noise.
Muffle the noise at your shared wall. Heavier furniture might help lessen noise coming through a wall you share. Sizable bookcases and dressers are smart possibilities.
Avoid a confrontational approach. It may come to a point where you have to speak with your neighbor. Approaching them with kindness instead of hostility is generally a smarter and more productive strategy.
Inform the office about the problem. Whenever noise becomes a consistent problem, please advise the management team. The office personnel will address the situation and provide you some quiet without a direct confrontation.
Come Home To Your Peaceful Retreat At Harmony Apartment Homes
Are you eager to pick out your new home in a peaceful setting with the sought-after amenities you are looking for? Get in touch with Harmony Apartment Homes today. Simply dial 317-795-0224 or schedule a tour to begin.