Your Guide To Apartment Pool Safety In Westfield

The opening of an outdoor pool is like the unofficial start to the summer season. You're ready to spend your free time in the water. But before doing so, take note of this simple guide for apartment pool safety in Westfield. A few prudent safeguards will significantly contribute to keeping you and your guests out of harm's way when frequenting this popular apartment amenity.
Apartment Pool Safety Tips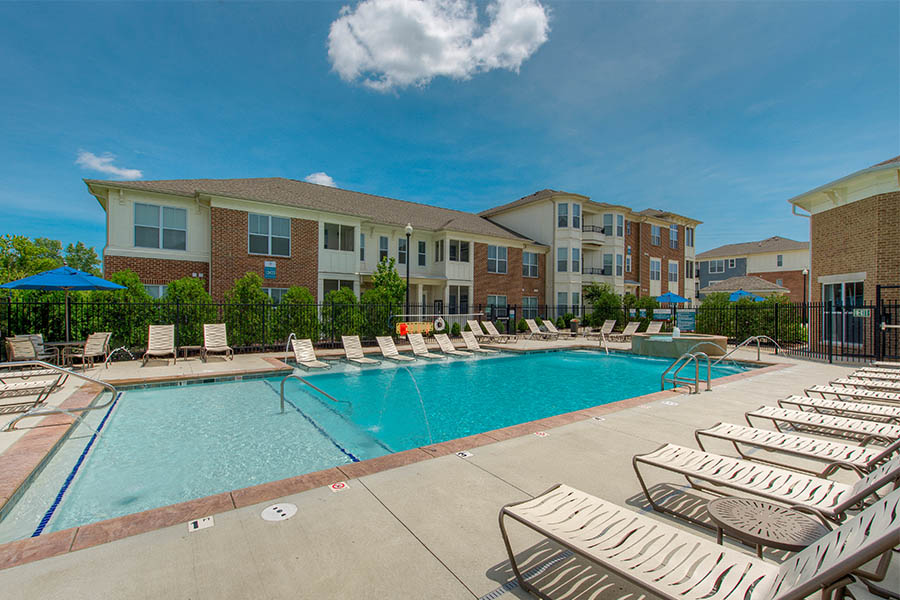 Despite being pleasurable and peaceful, swimming pools do present a safety risk, especially for novice swimmers. To make sure you have a wonderful time, observe these basic apartment pool safety tips for Westfield.
Swim with a friend: No matter if you're a experienced swimmer or new to the water - you should always have someone else with you in case of an urgent situation. Unfortunate events can occur regardless of your age, physical state, or physical fitness.
Watch out for little ones: If you have little kids, be certain they use a correctly sized buoyancy aid or life jacket. And be sure to monitor your little ones closely at all times, even if they're not in the pool. A little one teetering on the border of a pool is a disaster about to unfold. If your loved ones haven't learned how to swim, summer break is a perfect time to register for lessons.
Finish eating prior to jumping in: Your mouth ought to be empty when stepping into the swimming pool to prevent struggling for breath. So complete your sandwich and remove your chewing gum before testing out the water.
Avoid diving, running, and horseplay: Pool surroundings are slippery, and apartment swimming pools are typically quite shallow. With this in mind, diving, pushing, and running is never wise.
Stay away from holding your breath underwater: We've all seen kids engage in a contest of holding their breath underwater. This is ill-advised for any age group as it can result in losing consciousness and drowning.
Be weather smart: Be aware of the weather, and if you hear thunder or catch sight of lighting, don't ignore it. Get out of the pool and go to a safe area.
Adhere to all displayed guidelines: Your apartment community will have regulations posted. Comply with them and make sure your visitors do too. They are there for your own protection.
Keep the glass bottles at home: Go with plastic containers or cans when packing your bag for the pool. Glassware and hard pool decks aren't a good combination. Bits of glass from a broken glass bottle are problematic for unprotected feet.
There's no reason why you can't family can have a great time at your apartment's swimming pool this summer. Just make sure to play it safe whether you're in or around the water.
Trying To Find An Apartment With A Swimming Pool In Westfield?
Get relief from the heat and revel in the fun of an apartment swimming pool in Westfield at Harmony Apartment Homes. We offer the sought-after amenities you're searching for and a vast range of floor plans to select from. Schedule a tour to discover your next home today. If you have questions, feel free to call 317-795-0224 and chat with a courteous member of our team.